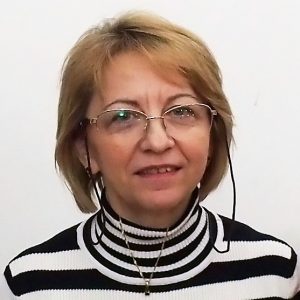 Welcome!
As you may have noticed in the text on the front page, photography is my hobby. I started to shoot as a student, on a black and white film. I developed films and photos at home in our little photo chamber, which was made by my father, who also introduced me in this hobby :-). Later, color photographs and films came, I didn't stop taking pictures, but I'd rather have my photos developed by local labs. Currently, I scan and digitize these old films. Maybe I'll publish something here.
Then digital cameras came and for the lack of time, convenience, and so on, I was shooting mostly by compacts – "point and shoot" way.
Well, finally I'm back at the "real" photography with mirror camera. On this site you will probably mostly see macros, because this fascinates me the most. I'm taking pictures of nature, animals, but I'll try also what will come by. Recently I managed to take picture of the full moon – although it was just day before full moon, but the difference is not visible.
I would also like to mention my husband Niels, with whom we share this hobby, and he is now my "mentor". So he finds out everything how to do, and then he teaches me :-). But sometimes I do it my way :-). You can see my husband's photos at nifroni.com. In return, I "teach" my husband to work with WordPress, more precisely, to be able to update the content on his web.
Website design is my another hobby. A few years ago I programmed the web page (which no longer existed) by html programming, but today I'm doing it more comfortable with WordPress. My first WordPress site is my corporate site. By creating this site I have learned what WordPress can do :-). It's a very handy tool.
I hope that you will enjoy my pictures, I am publishing them in a reduced quality, for the reason that they can upload faster on your computer, for saving space on hosting, and last but not least for the protection against copying. If you are interested in any photo so much, that you would like to buy it, whether it be a print, wallpaper, or possibly to use it on your website, contact me by e-mail and I will find a solution. The original photos are mostly in the 6000×4000 pixel format. Of course, unless they are cropped. For example, I have the moon in a resolution 2198×1488, but bees are in maximum resolution.
You can find more contact information about me, as well info about what I do on the aforementioned business page.

Katarina Frost Nielsen – Author of the page and pictures on it.